About our Singers
Resonance Vocal Ensemble has been singing together for 17 years. We started singing in 2006 with a tour to the first annual Passion for Music International Arts Festival in Oberammergau, Germany. Since then we have sung in venues large and small throughout the Valley of the Sun and all over Arizona, from Quartzsite to Snowflake to Thatcher and Tucson.
Resonance's size is intentionally limited to twenty or thirty auditioned singers. This smaller size allows the performance of more intimate music with tight harmonies and complex rhythms. Our members take pride in blending sensitively with each other as we sing a a capella, jazz, gospel, and several other types of music. Many of our singers also double as pianists or play an additional instrument.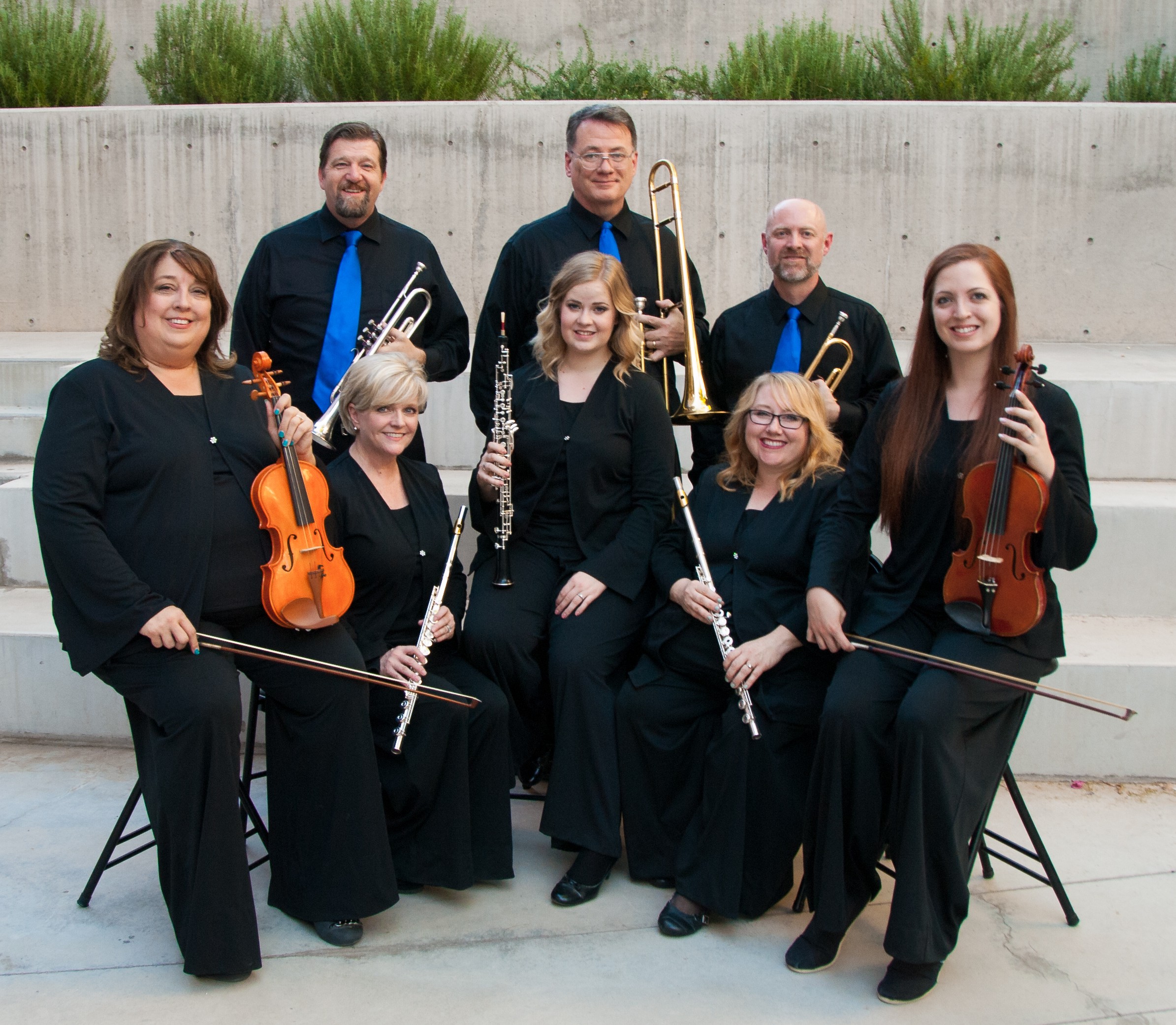 About Our Director
Lorri McHardy began her music education at a young age, playing flute, piano, organ, and singing alto. In college, her talents landed her a spot in the BYU Singers with whom she toured internationally and became a student conductor under Dr. Ronald Staheli. She graduated from Brigham Young University summa cum laude in 1987.
Lorri is the mother of six children, all of whom sing, and most of whom play the piano to some degree. She has balanced their upbringing with volunteering at their elementary school, directing and accompanying church choirs, conducting Messiah sing-along concerts, and teaching music to children. She sang with the Arizona Mormon Choir from 1996-2000, and then served as conductor for six years until the choir was disbanded in 2006.
Lorri has also taught piano to countless young students for more than 10 years, teaching not only piano prowess, but also a heavy emphasis on music theory. She has been a member of the Desert Valley Music Teacher's Association for 18 years, many of them on the Board of Directors.